Shenandoahs Lila
Lila is a full sister to Duchess. We liked Duchess so much that we decided to get another female from the same breeding. She's looks almost identical to her sister except she's a pound or two lighter. She goes nuts over her Kong ball and will play with you all day long if you want.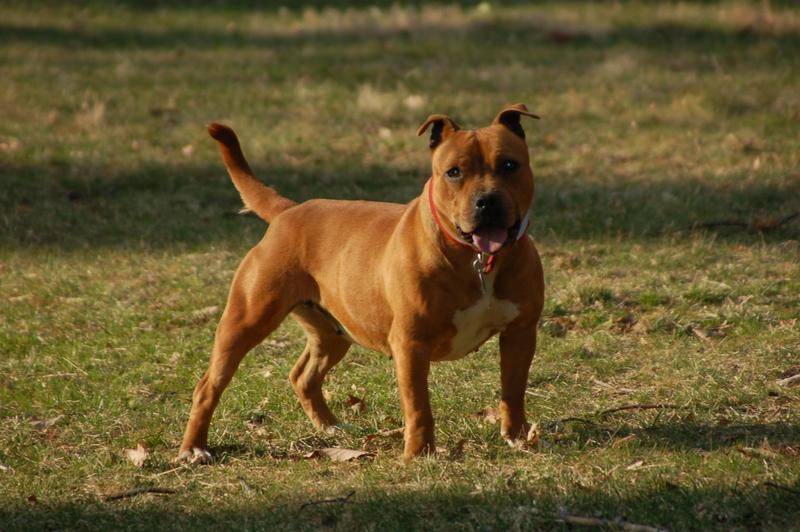 Shenandoah's Duchess
Honestly, the picture doesn't do her justice. She is one of the most fantastically built Staffy's I have ever seen. Jack the Ripper is in her pedigree as well as Four Paws Red Viking.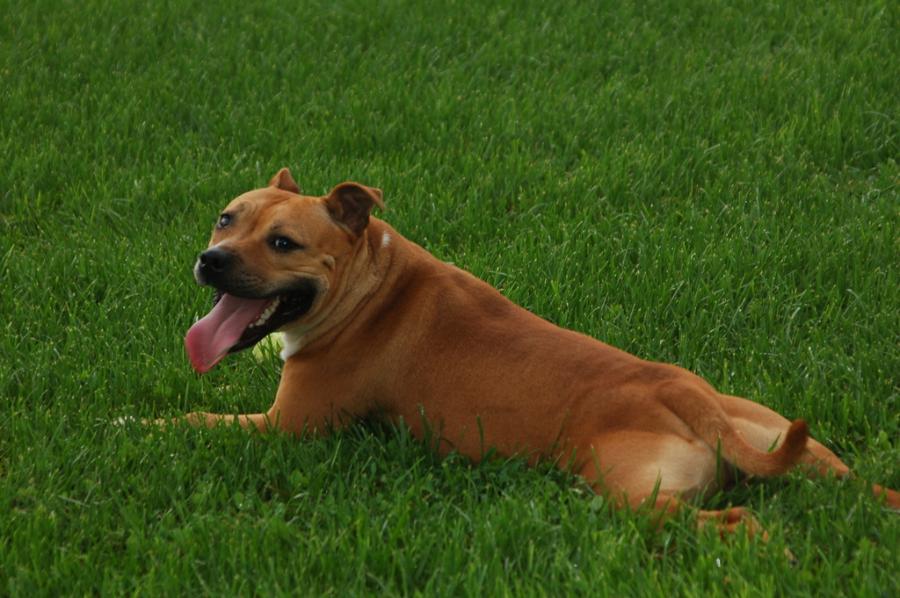 Shenandoah's Java
Java's has taken on the gentle temperament of her great grandmother Dotty, grandmother Raina and mother Queenie. She is a super sweet girl that is driven by her love for attention and her love of food.