Shenandoah's Duke
We have had a very unfortunate turn of events.
Duke who was our Mr. Stud Muffin at Shenandoah Staffies. Here he is, my rumbly tumbly macho boy. He's friendly, energetic and well muscled. He is the father of two of our females, Jenny and Midnight and grandfather of Mrs C. However he developed a large growth that upon the the recommendations of the vet did not give us any good options and so we had to make the difficult decision to let him go to his "forever rest" in October, 2020.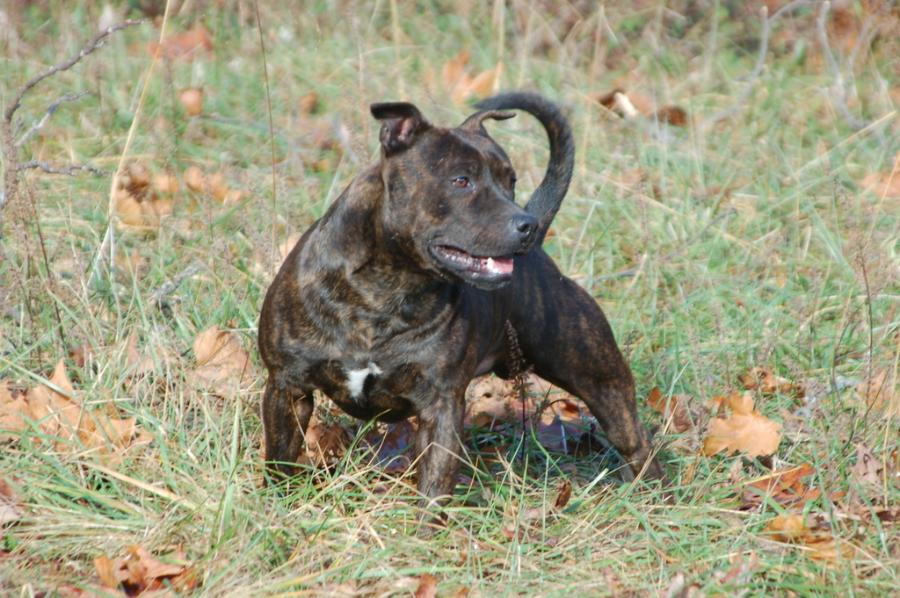 Royal Trax
Trax is the new bloodline we now have . His parentage is only one step away from England. It is hard to get a picture of him that has him stopped long enough to get a good focus. Lots of good nature, fun and tease in this boy! Pictures really do not do him justice.